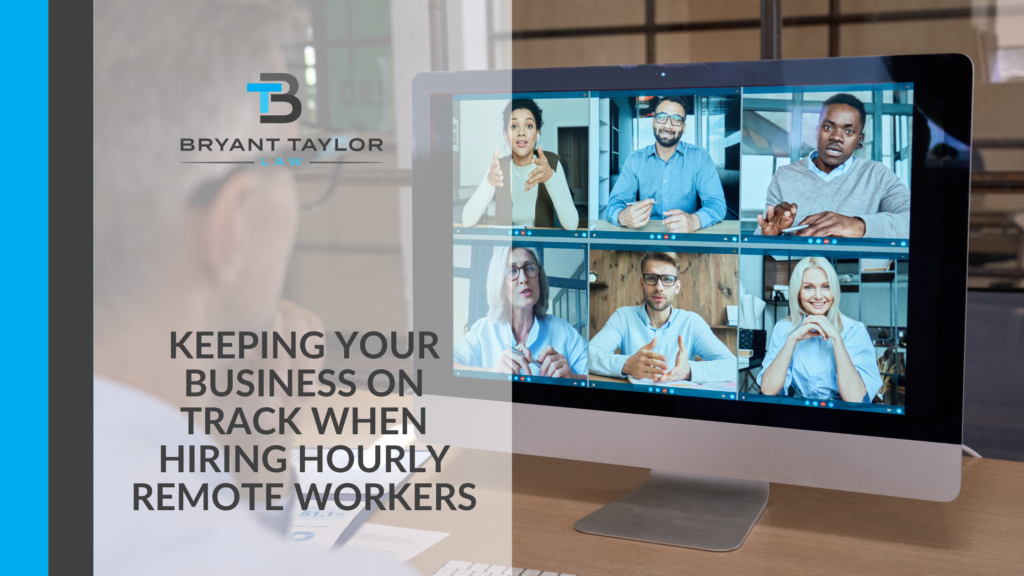 Remote employees are a regular part of modern business. There are numerous benefits to expanding your team in this way, but it's important to understand the unique challenges and how to overcome them.
Consistent policy enforcement, tracking working hours, and maintaining productivity are all crucial aspects of bringing on remote hourly employees. We want to help you make this transition as you enter an exciting time of expanding your team and your footprint to other cities, states, or even countries.
Enforcing Consistent Workplace Policies Remotely
One of the primary challenges when hiring remote hourly employees is maintaining consistency in workplace policies. It's essential that you avoid any disconnect between your office culture and those working from home.
To address this, your leadership team should prioritize clear and comprehensive communication of all policies. Remote employees need to understand and adhere to the same rules and expectations as their in-office counterparts. This includes punctuality, dress code (if applicable), and adherence to company values. Productivity cannot suffer just because employees are working from home or from other office locations.
Tracking Working Hours for Remote Employees
Effective time management is one of the biggest challenges when bringing in remote work. You need to verify that these workers are using their time efficiently and tracking their hours correctly. Time-tracking software allows remote employees to clock in and out when they start work, take breaks, and end the workday.
Setting clear expectations and limits on overtime is equally important. While overtime may be necessary at times, it's important to avoid unnecessary costs and employee burnout. Communicate your policies in regard to overtime and regularly review time records to identify any patterns of excessive overtime.
If a remote employee consistently exceeds overtime limits, address the issue promptly and remind them of company policies. Addressing it directly opens the door to potential disciplinary action if the policy is violated in the future.
Preserve Trust While Still Auditing the Work
Monitoring remote employees' work is a challenging element. You need to ensure that your business is receiving the productivity it needs from each employee, but monitoring too often can be a sign of distrust.
Ultimately, you have a right and sometimes a need to monitor emails, log-in and logout times, and overall production. It's essential to approach this aspect with transparency and trust.
Remote employees should be aware that their work is subject to periodic audits, just like in-office employees. This approach promotes accountability and keeps everyone on track. Open communication about the purpose and process of these audits can help build trust and foster a positive working relationship.
Optimize Remote Work Implementation at Your Business
It's important to be diligent and intentional when implementing remote employees into your day-to-day. At Bryant Taylor Law, we assist Florida businesses in adding to their workforce, implementing and enforcing new policies, and keeping their company on track. Schedule a consultation with our team today and ensure your remote employee implementation is effective and follows the necessary laws and regulations.
The following two tabs change content below.
Latest posts by spotlightbranding (see all)